Set audio, roll camera, slate & action!
As an actor, Sara is described with professionalism, positive, loyal and a face that is easy to transform into different characters. She likes to act in fast-paced roles and comedy. Roles to achieve, deeper character in science fiction, action and charismatic love story.
https://sarabehr.com/contact/whats-on/
Sweden, Europe and availability for assignments abroad.
Education Film acting: Cinemantrix, Lukas Loughran, Stockholm

Email address: contact@sarabehr.com

Phone no: +46 (0)703 888 308
Looking forward to callback & new productions
https://www.imdb.com/Sara-Behr-Andersson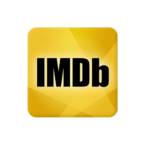 Actor Cv